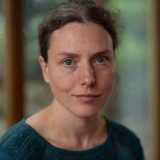 Tatiana Aitken is a Tantra and Conscious Sexuality facilitator and practitioner. She has been leading workshops in the north east of England since 2015, and currently also offers individual tantric bodywork sessions. She has a wealth of experience in the field of human sexuality, having studied with different teachers and completed different courses.
These include Tantric Journey, embodied trauma healing, Ipsalu Tantra, International Society of Temple Arts (ISTA), Human Awareness Institute (HAI), Ipsalu Tantra, de-armouring training, and more. She also holds a diploma in psychosexual therapy.
Tatiana worked in the oil industry for a few years following graduating from university. However, it felt that her path lay elsewhere, so after resigning from a successful career she followed her heart and interests. This led her to study and qualify as a nutritional adviser, practice and teach mindfulness meditation, and explore, research and teach in the wide fields of sexuality and sexual healing.
She offers individual sessions in Teesside and London. For more information see her website at tantricbodywork.co.uk.
Tatiana Aitken's Latest Articles