A Lovely Message from Karma Girl Rachael To Her Clients
This week, we are super excited to present a personal message from Karma Girl Rachael to all our Karma clients. As one of the newer members of the Karma Team, Rachael only had the opportunity to offer her services for a short time before lock down was instigated, however during that time, she quickly became a star masseuse. Well travelled, intelligent and creative, we look forward to watching Rachael grow here at Karma once things return to a long anticipated normal.
So without further ado, we bring you a special, personal message from Rachael..
Hello to all, your Karma Girl Rachael here ?
I would like to say a big thank you for all the lovely massages the Karma team have been sharing with us from all of you. It has really made a difference hearing your best wishes and knowing you are all well.
They say absence makes the heart grow fonder and in this case it can't be more than true. I am very much missing seeing you all and catching up as soon as we can. I added a few personal selfies below for you to help pass the time 🙂
Until then, I hope you are all doing well and keeping safe.
I can't wait to love again ? Rachael ???
X
A Few Personal Pictures For My Clients…
More about Rachael…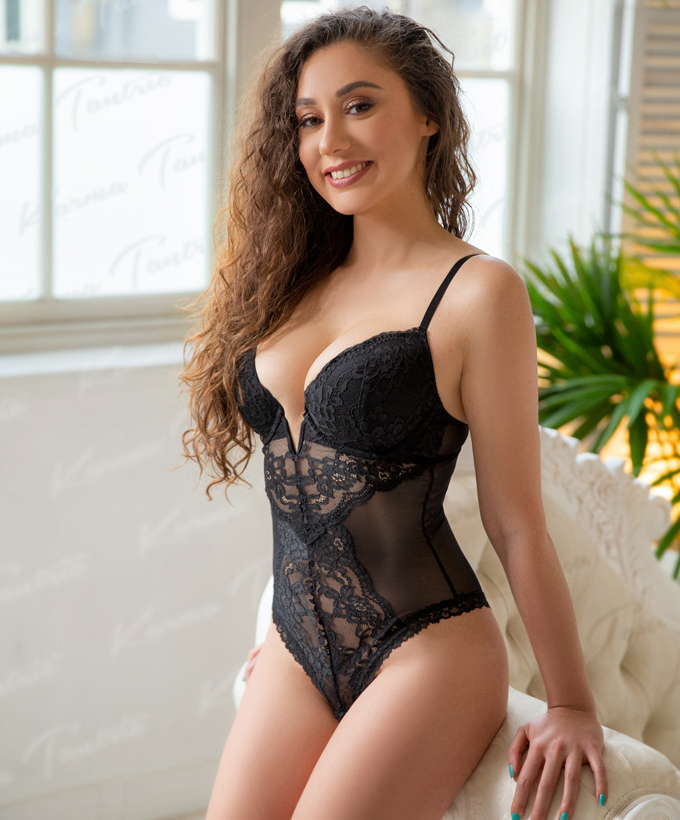 If you would like to book Rachael for the perfect sensual massage incall or outcall, contact our friendly bookings team on
0207 898 3212
.
For more information and pictures please
click here to view Rachael's full profile.