A Personal Message From Annalise To Her Clients
As we enter a time where we can finally see the light at the end of the Covid 19 tunnel, we are very happy to publish our next personal message. This week's offering is from Karma Girl Annalise, who unfortunately found herself abroad during the lockdown process. The good news is that she will be ready to return for our reopening and is very excited to see you all again.
Annalise really does not need much of an introduction. For those clients who may not have had the opportunity to meet her, we would highly recommend you take the chance to do so once she is available again. Blonde, beautiful and with a sensual nature that's hard to match, she certainly is one of our most popular masseuses here at Karma. The whole Karma team cannot wait to be united with her and we are sure all of her regular client's feel the same.
So it is with pleasure that we pass on well wishes to you all from Annalise..
Hello dear friends!?
I hope you all feel full of positive energy after spending some time at home! I have unfortunately been stuck abroad, awaiting things to return back to normal.
For me, I have spent lock down doing some indoor and outdoor exercise and reading some excellent tantric literature. One thing is for sure, I have fully renewed my energy levels.
Now i just cant wait to bring back our amazing tantric rituals and show you how my skills have improved! Until that time, I have sent over some selfies I took, to keep you occupied until i return 🙂
I really am looking forward to returning to London and seeing you all again. For now, keep safe and see you soon.
All my love ???
Annalise
A Few Personal Pictures For My Clients…
More about Annalise…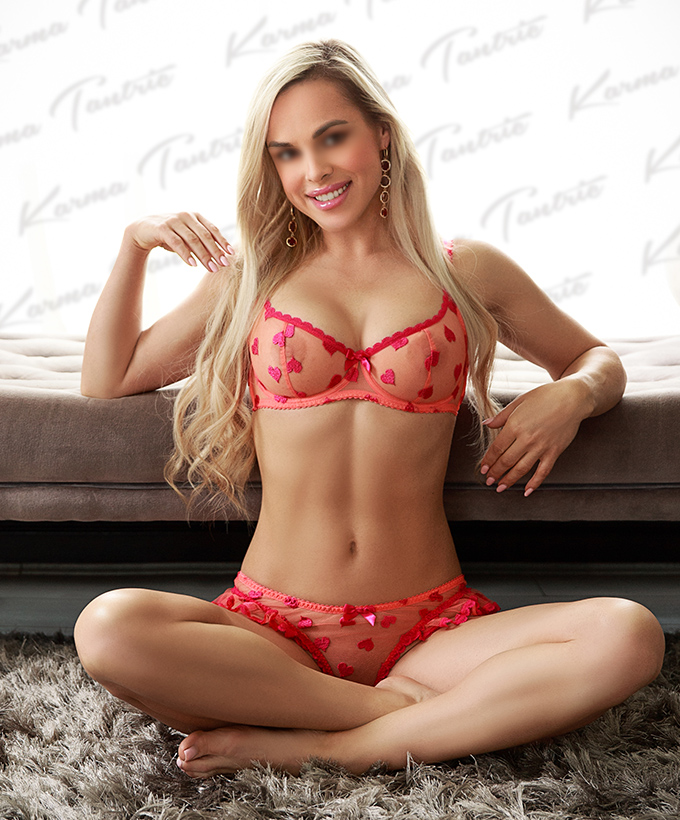 If you would like to book Annalise for the perfect sensual massage incall or outcall, contact our friendly bookings team on
0207 898 3212
.
For more information and pictures please
click here to view Annalise's full profile.