Karma Girl Penelope Sends Her Very Best Regards To All Clients
Once again we continue our Karma Girl appreciation posts with one more message from a truly special Karma Girl. Karma Girl Penelope has quickly become one of our client favourites and its really no surprise. Not only is she outstandingly beautiful, but she has an aura of positivity and awareness that makes her massage simply divine.
As always, it is with great pleasure that I present a message from Penelope to our wonderful Karma clients..
My Dear Karma clients,
I hope all of you are keeping well and safe during this difficult time. I know I'm not the only one who can't wait to get back to our normal lives as soon as possible! For now, my days are quiet without my favourite clients to talk to and also favourite massage pass time. I truly miss you all dearly.
For now, I am trying to keep active during these times, practicing my meditation, studying and exercising to keep fit. This ensures I am very optimistic and ready to return to my practice full of energy and positivity.
I know it must be hard for you all, without your relaxation time at Karma, so I sent in a few selfies of me until we can arrange to meet again. I hope you will like them 🙂
Keeping my face to the sunshine and dreaming of our freedom,
Your Penelope X
A Few Personal Pictures For My Clients…
More about Penelope…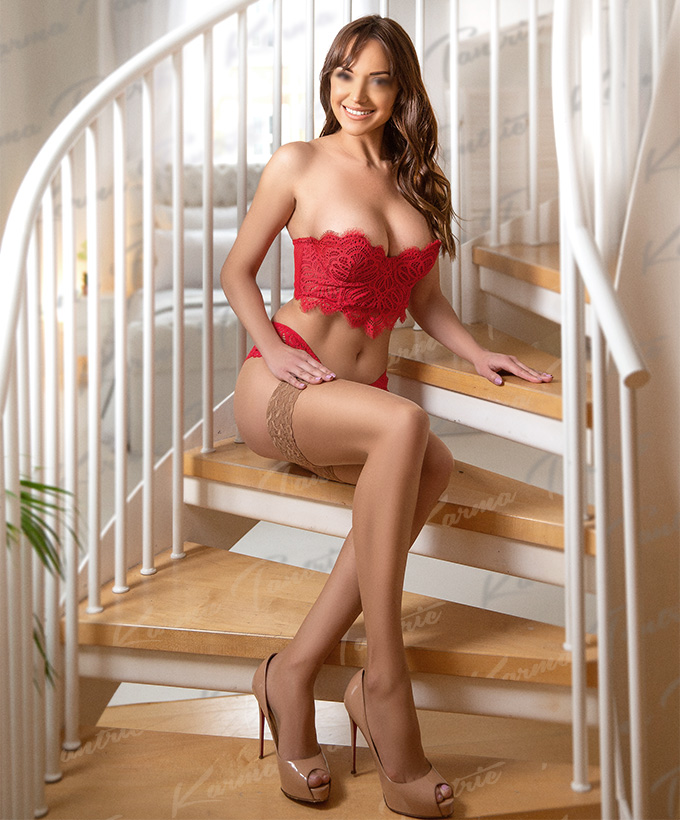 If you would like to book Penelope for the perfect sensual massage incall or outcall, contact our friendly bookings team on
0207 898 3212
.
For more information and pictures please
click here to view Penelope's full profile.