Yasmin keenly awaits our reopening and sends a special message to her clients
As we enter the final stages of lockdown, we are all certainly looking forward to being able to get back to normal as soon as possible. Messages from our clients have been one of the most positive influences for us all during this time and this week we are very pleased to share a personal message back from karma Girl Yasmin.
For those of you who have had the pleasure of meeting her, you will agree that she certainly needs no introduction. Not only does Yasmin have a stunningly exotic appearance, her gym fit lifestyle has resulted in a perfectly sculpted physique.
Aside from her obvious beauty, Yasmin is one of the warmest and most genuine masseuses we have come across over the recent years. Her loyalty to Karma and her wonderful massage skills have left us all in awe and we cannot wait to be reunited once we reopen in the near future…
To My Wonderful Karma Clients,
Hope you are all managing to stay positive and well during this surreal time. Many of you have been kind enough to reach out to the Karma team which was so lovely to hear. Knowing what our service means to you, highlights the value of my job and truly does make me feel appreciated, so thank you.
I'm looking forward to returning to work and seeing you all soon!
Yasmin x
A Couple Of New Pictures For My Clients…
More about Yasmin…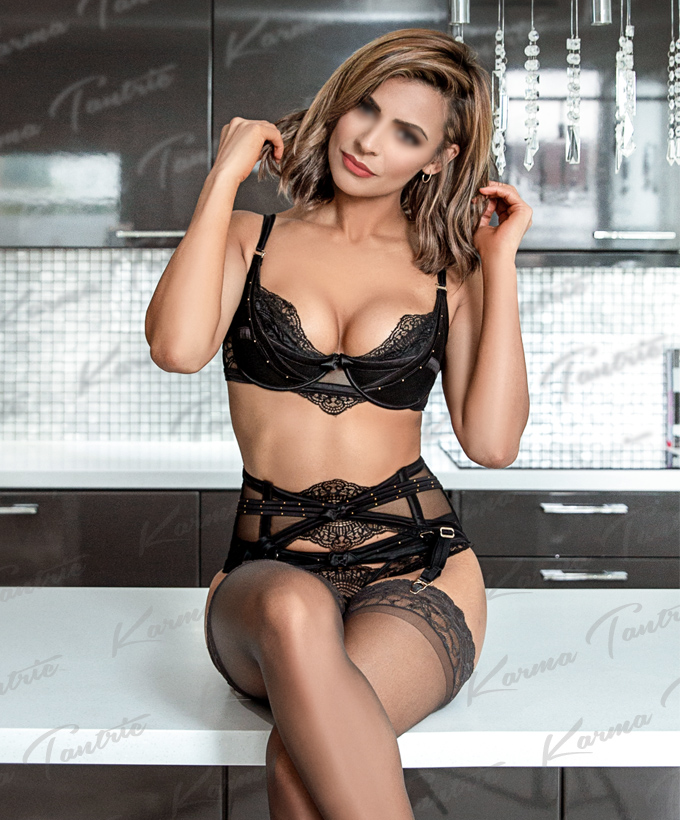 If you would like to book Yasmin for the perfect sensual massage incall or outcall, contact our friendly bookings team on
0207 898 3212
.
For more information and pictures please
click here to view Yasmin's full profile.