Head Karma Girl and Director Of Karma Academy Training, Ellie shares her thoughts
As we share messages of thanks and appreciation from the Karma Team, today I am proud to publish the much anticipated thoughts from our head Karma Girl Ellie. Not only is she one of our client's favourite Karma Girls but she also doubles up as part of the internal office team, developing training courses for our Karma Girls.
In fact, as head of Karma Academy training, all our wonderful Karma Girls have witnessed and learned from Ellie's incredible teachings as she has proudly pioneered a new standard of professional erotic massage practice. For those of you that have had the pleasure of meeting her, you will certainly agree that her positive attitude and professional approach, complement her knowledge and experience in our industry.
So without further ado, we bring you Ellie's thoughts and comments during this time.
My Dear Karma Clients,
What strange times are we living through now. Who would have thought we would ever see a time when hugging and body to body-ing would be in such a distant past!! I think back to how things were before, oh those were the days: filled with fun, skin-to-skin sliding, melting hugs and of course the sweetest cuddles…
Does anyone even remember the sensations we felt together? Those gentle and slow caresses with the tips of my fingers going down your back? Or the gentle caress of my nipples and tease of a kiss at the nape of your neck? Think back and remember the oh so relaxing sensation of me laying all over your body. Can you rekindle the feeling where all the troubles of the world would evaporate in our connected closeness?
I can. I remember it all, every touch. I think back and remember the delightful feeling of the warm oil cascading down my breasts as we connected in a perfect and complete eye gaze. And those slides..free and rhythmical, wrapped in sounds of pleasure. If I close my eyes I can almost hear them.. Oh those never ending mmmmmmms… !
And what about you? Did these memories bring some sweet joy to your body and a cheeky dreamy smile to your face? Didn't you just slip back to our very sweet pleasure island? I really hope you did! I hope these beautiful memories will keep you satisfied until our reunion of exquisite sensual pleasure.
As much as I crave for it now, we must be responsible and wait for this time to be over. In this time when social distancing is disconnecting us even further, it is these delightful moments of remembrance that warm up my body and fill me with such happiness! Soon enough the day will come when we can meet and squish in the most delicious never ending hug!
With much love and sensual joy in my heart,
Your Ellie XX
Ps also I hope you are safe and sound and your loved ones are well!
A Few Personal Pictures For My Clients…
More about Ellie…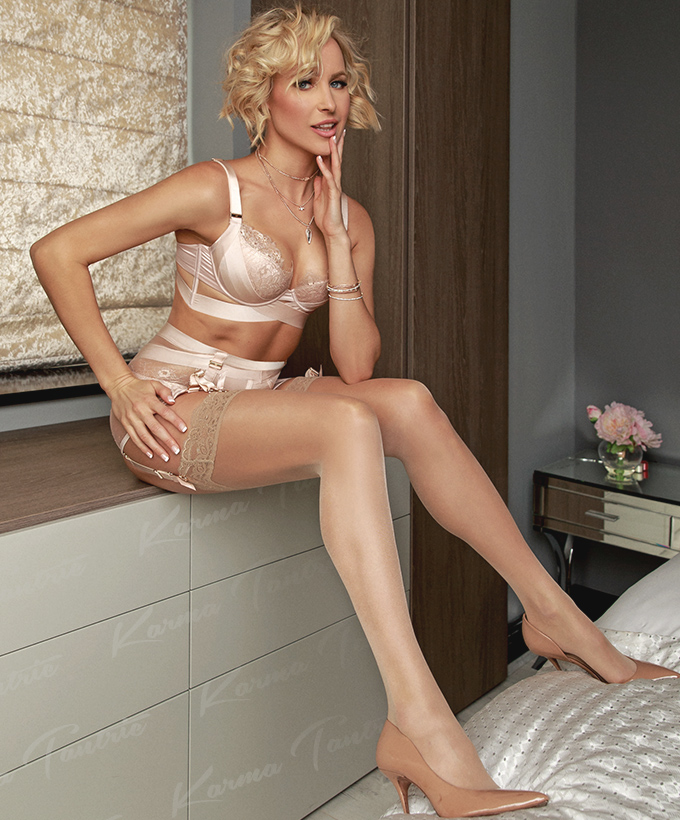 If you would like to book Ellie for the perfect sensual massage incall or outcall, contact our friendly bookings team on
0207 898 3212
.
For more information and pictures please
click here to view Ellie's full profile.