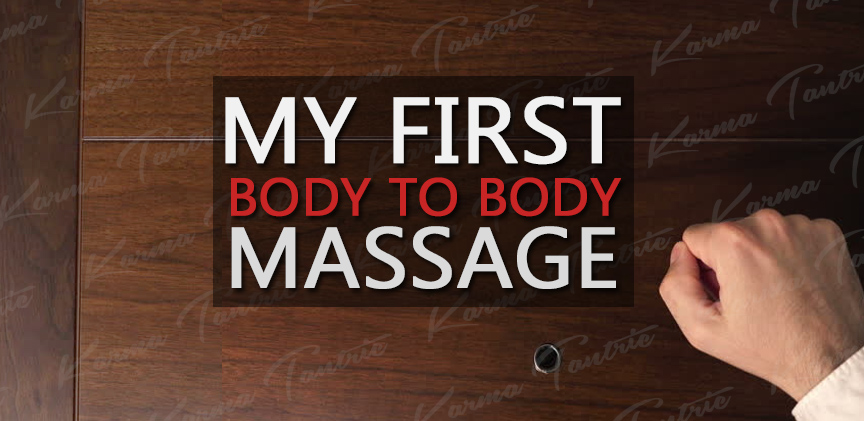 Read a first hand account of when Liam visited Yasmin for his very first body to body massage.
Unlike traditional sensual massages, Karma Tantric's body to body treatment invigorated and agitated my euphoric senses to the point of stimulation that I have never achieved before. Feeling totally relaxed with the delicate music combined with the aroma and oils used by my chosen Karma girl, it awoken my senses like never before.
It's not something that I would usually opt for, but a friend recommended booking at Karma Tantric as he had tried the couples package they offer and said that it brought out sides in he and his girlfriend that he never knew existed. Which, only made him desire his girlfriend even more.
Myself, being single, thought about it a lot. Frequently visiting their website pushed me to the edge, I couldn't hold out any longer and had to visit. After choosing my desired Karma Tantric girl, I decided to go for it. I made the booking and felt immediately excited as soon as the call ended.
I decided to go for the incall option and, in hindsight, I'm glad I did. Upon arrival, Yasmin answered and I felt slightly anxious. However, as soon as she smiled, I felt comfortable in her company and knew I'd made the right choice. Upon entering, I was politely offered a drink whilst I sat in the friendly and relaxing environment she created. My anxiousness shifted, making me thrilled to get started! I couldn't wait.
I asked Yasmin not to explain the process and to just go with the flow. Yasmin explained that the first step would be in the shower room. Yasmin turned on the shower and allowed me to undress alone at my request, just so I could ready myself as I'd never experienced anything like this before.
I began to shower, 5 minutes passed and I dried myself on the deluxe towels provided. Once ready, Yasmin escorted me to a beautiful candle lit bedroom and asked me to find a comfortable position lying on my front. I was already aroused at the vision of her lingerie complimenting her figure, which honestly consumed me within every moment that passed. She began to gently massage me, the warm oils in combination with Yasmin's delicate touch only aroused me further, taking me deeper into the relaxing state she carefully instigated.
I was at her mercy, feeling completely natural and at ease. She turned me over. I remember seeing her smile beautifully as she saw each reaction on my face as she massaged me in different places. It became more than just pleasure as it began to push me to the point where I felt I'd lost all my inhibitions. I'm sure she could feel I was at the border of my finish line so she slowed the pace by beginning to undress. She did this slowly whilst I watched and tried to contain myself.
I remember getting excited, really excited, as she began pouring oil over her incredible body. It was mesmerising. My body was tingling and throbbing from what I was seeing. Yasmin kept eye contact throughout and as she climbed on top of me. She began massaging me with every perfect dimension of her body, every touch simultaneously making every part of my body feel almost orgasmic. Still keeping eye contact, her face towards mine, it felt like we had merged as one.
We began gathering a rhythm, simultaneously building sexual tension. The feeling was at its peak. Yasmin gently helping me along the way, I couldn't contain it myself any further. Yasmin was moaning, making noises as if we came together. My body was shaking, we both smiled and had a moment when we giggled together. I felt free. The feeling was incredible. Yasmin truly is an incredible woman. I cannot wait to experience this sensational treatment again!
More about Yasmin…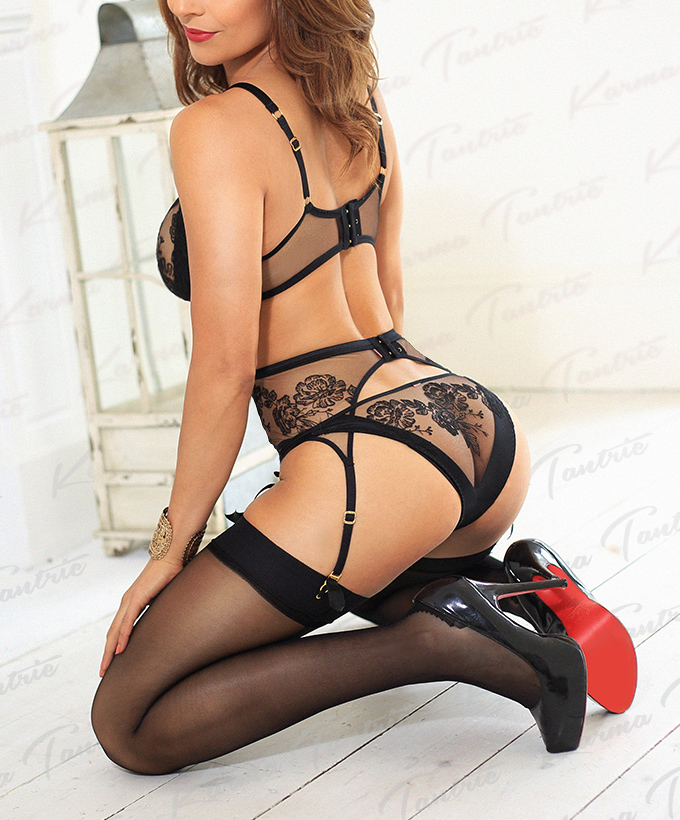 If you would like to book Yasmin for the perfect body to body massage incall or outcall, contact our friendly bookings team on
0207 898 3212
.
For more information and pictures please
click here to view Yasmin's full profile.