Part 2 of Marie & Richard's first time couples tantric experience.
Over the past few months, my research into couples tantric massage sessions and the benefits they offer has been quite extensively rewarding. Not only have I uncovered some very interesting information, but I have had the pleasure of meeting and talking to some wonderful couples. One such couple are Richard and Marie from London. The following article is part 2 of Marie's diary of her first couples tantric massage. For those interested, part 1 can be found here: Diary of a First Time Couples Tantric Massage Session – Part 1
Erica
x
I would never have thought that watching another lady pleasuring my husband or even helping her, would make me feel so good. It was a mix of excitement that I was learning new ways to please him as well as the sensuality of being able to observe him completely in his state of relaxation. As Ellie's hands moved down past Richards waist I held my breath as his arousal became obvious to both of us. I couldn't help smiling about it in almost a proud way. Our hands worked together around him, teasing his erogenous area by slight touch and sensation.
I could see how Ellie would totally control his arousal, prompting me to move closer then further away from Richard's lingham and instigating deep breathing so I could connect completely with his body. While I continued to massage Richard, Ellie moved to the side, gracefully bent over and peeled down her panties with a little bum wiggle. I've never been into women in that way but I must say even I was blushing. She stood up straight with that beautiful red lipstick smile and removed her suspender clips to release her stockings.
Ellie's fully nude hour glass body is definitely a sight to see. She is so natural and curvy. So real. Asking me to come over and stand so Richard could see us both, she poured warm oil in my hands and guided them to her breast. I started to massage her and explore her skin, brushing over her erect nipples and feeling excited that she was so aroused. She turned so could oil her from her neck, moving down past her shoulders into the nape of her lower back. When my hands moved over her bum I could feel my own arousal start to become apparent in my panties.
Ellie led me over to where Richard was lying, face up and very apparently aroused. It was now my turn to give the body to body massage a try. Ellie helped me up onto the massage table and I tried a few body slides down Richards front. The feeling of skin on skin with the oil was magnificent, my body tingled all over. I remember thinking that we hadn't been this close in years and it was amazing to see I could still arouse him.
While i was massaging him, Ellie guided my movements and adjusted my positioning to make sure it was comfortable for me and also for Richard. As I slipped over his penis I could feel it knowingly moving towards my hot spot as if by magnet. Ellie's hands searched over Richards body while i slid in erotic waves over him, her hands cupping his testicles which were by now hard and swollen. In a super intense build up, Richard climaxed as I looked him deep in his eyes. It was a very impressive show of arousal as his body shuddered in divine bliss.
When it came to my turn, I couldn't wait. The feeling of Ellies curves gliding over my back and bum, it felt even better than I imagined after watching Richards massage. The fact that he was watching me and Ellie gave me a tingle of excitement that I don't think I've ever had before. She used her lips against my neck and hot and cold breathe on the inside of my thighs. I hadn't been this turned on in years. Richard massaged my chest while Ellie performed the glorious Yoni massage, I peaked several times, the multiple orgasms were mind blowing and having Richard so close throughout the massage helped us to connect.
In our space, in that environment we were all at one with each other. There was no judging or embarrassment, only pleasure and fun. All the things that had previously been obsticles between Richard and I, the things that had cost us our sex life, were gone. I was free again and I could breathe. Ellie was elated that she had made us feel so alive again. She is a beautiful lady inside and out who really takes pleasure in what she does.
Richard and I passionately showered together afterwards, Ellie kindly didn't mind the time nor the noises that echoed out as we showered (sorry Ellie!) I imagine after how erotic her appointments are, that most couples cant help themselves! Having a couples massage really and truly was the best thing we ever did for our marriage. Not only do we have a sex life back but we show more compassion and affection then we ever have. We are closer as a couple, spend more time together and we understand each other.
We have already made our second appointment to see Ellie again, we both felt so comfortable with her and she took both our feelings on board, carefully keeping us both involved so neither of us felt left out at any point. I know she could sense my apprehension on arrival and I can honestly say that she did everything she could to make me as relaxed as possible. Thank you for opening my eyes to couples tantric massage and helping us connect again.
Marie
So what have you got to lose? Not only will it make you a better lover but engaging in couples tantric massage will make you better at relationships too, promoting understanding and kindness as well as finding new and dynamic ways to relate to your partner. Your new-found confidence will shine through in life as well as the bedroom. Give tantric massage a try with Karma Tantric and reap the benefits today.
Erica
x

More about Ellie…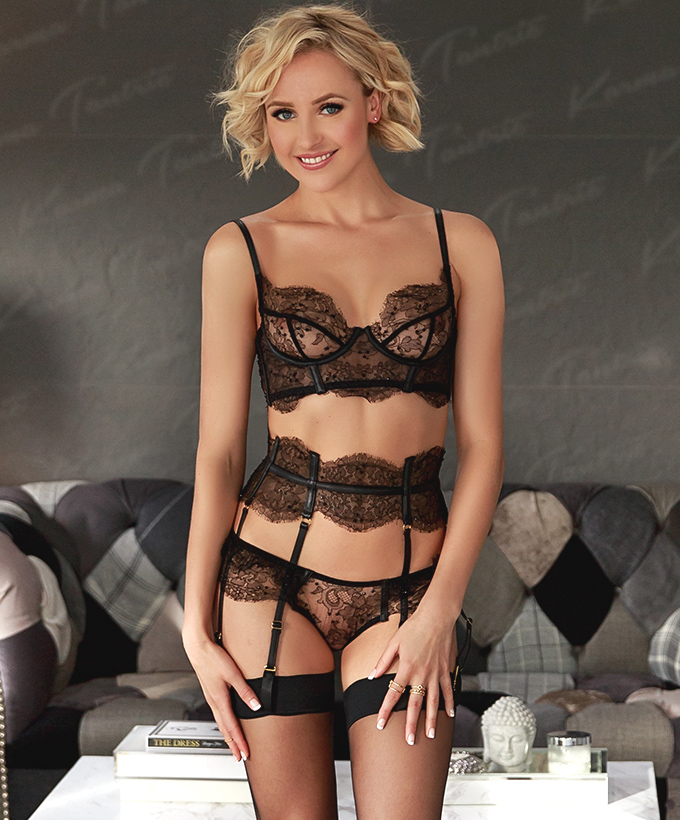 If you would like to book Ellie for the perfect sensual massage incall or outcall, contact our friendly bookings team on
0207 898 3212
.
For more information and pictures please
click here to view Ellie's full profile.
More Couples Tantric Massage Articles